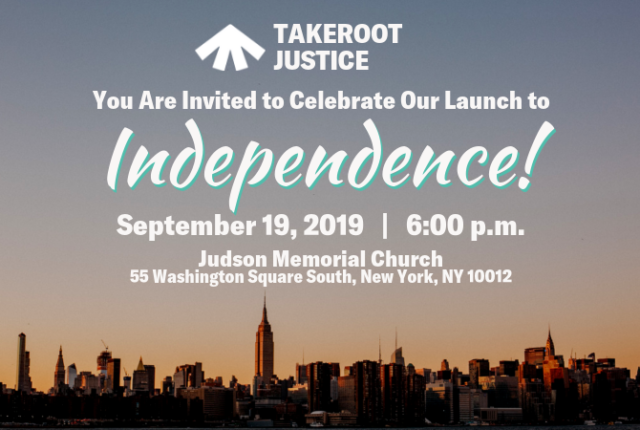 Join us Thursday, September 19 to celebrate our launch this year as a fully independent non-profit organization! Following 18 years of impact as a project at the Urban Justice Center, we are ready to stretch our wings and take our mission to a whole 'nother level. Come and see what we're up to!
Get your tickets now.
Featured Speaker: Saru Jayaraman, ROC United
We are honored to welcome as our speaker Saru Jayaraman, president and co-founder of the Restaurant Opportunities Centers United (ROC United). A longtime friend of our organization, Saru has fought for the rights of restaurant workers for more than 15 years.